Genoa's Cristoforo Colombo Airport provides daily flights from mamy major European Cities including Rome, Munich, London, Brussels and Paris. Located in Sestri Ponente, around 6 km from the city centre it is well connected to the city by both train and bus, the bus "AMT 100 Volabus" departs every 30 mins. and brings passengers direct to the City Centre. Making only three stops: the two main railways stations (Genova Piazza Principe and Genova Brignole) and Piazza De Ferrari, one of Genoa's central squares. The transfer takes 25 mins. and tickets cost €6.00.
Alternatively you can arrive by plane into Milan (Malpensa or Linate International Airports), Pisa or Nice (France). Direct bus transfers are available from Milan & Nice to Genoa.. While from Pisa Airport the direct trains to Genoa are available at Pisa Central railway station which is only an 8 minute journey using the innovative «Pisa Mover».
Park Marina Porto Antico
THE OLD PORT MARINA CARPARK. From November 20th to 24th Genoa Smart Week participants in possession of their own BADGE can avail of the deal of €1,50/hr (reduced from €2/hr) by going directly to the payment booth at the car park entrance from 7.30am to 7.30pm. After booth closing hours this deal will be unavailable and the full cost must be paid using the car park payment machines.
---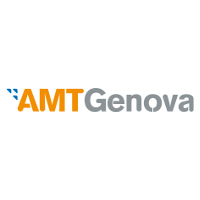 All Genoa Smart Week participants will be able to travel for free on AMT buses by showing their badge.
info@genovasmartweek.it